We are a local team that has been providing all kinds of home improvement, property maintenance and renovation services for more than a decade.
We cover all London areas.
We charge fairly.
We apply a no-nonsense approach: when our tradesmen arrive at the spot, they are fully equipped and don't waste any time - they just crack on with the job. And even though we're a relatively young company, our workers are multi-skilled and have a combined experience of 70+ years in the home building and repair industry.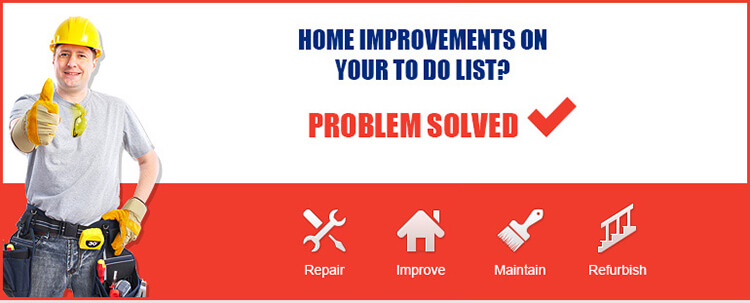 What Handyman Services Do We Provide?
Short answer: all of them. Long answer follows. Handyman Express London is the jack of all trades and we have the right people for everything. We'll go all the way from touch-ups & fix-ups, repair of appliances, small jobs, to a variety of interior improvements, installations and fittings, house refurbishment, building of extensions, bathroom & kitchen renovations, and so on. Each of them done at a high level of professionalism & mastership.
Here is an incomplete list of trades and related jobs we sure know how to perform.
Our painters will help you with interior & exterior decoration, plastering, wallpapering, filling of cracks.
The tiling masters will lay your new tiles, will do regrouting or siliconing, and will carefully drill through tiled areas if needed.
Furniture assembly experts are ready to solve the next flat pack design puzzle or to carry out a full bathroom, kitchen, and living room refurnishing.
Our carpenters will take care of the woodwork and will build and put up your new bookshelves.
The plumbers in our team will bleed your radiators, unclog the drain, and fit a new tap, sink, or toilet; they'll fix the piping, too.
Rely on our electricians to sort out fancy light fixtures, to mount a flatscreen TV to the wall and tidy all those cables, as well as to install smoke alarms in the kitchen, bedroom or living room.
Beside all these specialist jobs, the repairmen at Handyman Express are capable of helping you with a plethora of side work, such as installing and draught-proofing doors and windows, fitting door locks, baby proofing, bath screen installation, ceiling tiles replacement, window glazing and more. We also provide office handyman services - be it as a one-off visit, or as part of the regular maintenance of commercial properties. As you can see, we do generally everything.
Have an unusual job request in mind? Challenge us!
What is The Local Coverage of The London's Handymen
As we mentioned above, we are the jack of all trades. The teams are spread out in a net, covering most of London and its boroughs. The handymen are local, prepared for callouts from all over the UK: Fulham, Wimbledon, Chelsea, City of London and much more! Teams are constantly on the move, all you have to do is just call and book your service and they will come to your door as soon as possible.
Why Hire Us to Handle All of Your Odd Jobs
We are called Handyman Express for a reason - our pros are never late and they work swiftly. The team will arrive with a van equipped with all necessary tools and supplies or will come in on scooters if you're in the congestion zone of London. We're happy to offer our customers some of the lowest prices around - you get the whole first hour for a £58 flat rate, whereas most companies will charge you about £45 just for first half hour and another £25 for the second half - that makes £70 for your first hour. See our handyman pricing info for more details. With us, you can also rely on a 24-hour customer support by phone or via the online chat window. Keep exploring our website and learn more about the painting & decorating services we provide in London.