Installation of Radiator Covers London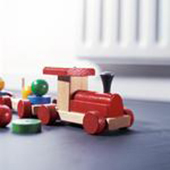 Although very functional in providing lots of warmth many of today's basic radiators are not particularly attractive. Your home improvement budget probably doesn't allow you to pick designer radiators so an affordable option is to install radiator covers and hide the problem. A well installed radiator cabinet will allow you to feel the warmth but won't let the radiator spoil the appearance of your room.

You can buy lots of different ready-made designs that let you undertake the installation yourself if you have a radiator cover wall fixing kit. And, of course, if you can decipher the radiator cover assembly instructions. But can you be sure the warm air will still flow and your efforts won't look worse than the radiator itself? Handyman Express have skilled carpenters that are just what you need. They have the knowledge on how to fit a radiator cover. They also have the experience to take all the right measurements and custom build and mount your custom radiator cover. Generic radiator cabinets off the shelf are a breese to install for our carpenters.
Why you should Choose to Use Radiator Covers
Radiators serve a very useful purpose although in the summer months they become pretty much redundant. A well-made and correctly installed radiator cover will hide the problem and add beauty to your room. Other reasons to opt for radiator covers include:
Reduced noise - radiators have a tendency to hiss, pop and gurgle but a cover will reduce this unwanted noise
Safety - radiators can get extremely hot so if you have children or pets a cover will keep the hot surface away from tiny fingers and paws
Extra space - aside from providing warmth radiators serve no other purpose but a radiator cover will give you extra storage space as in a shelf
Reduced levels of dust - a cover is much easier to keep clean and doesn't attract the dust like an uncovered radiator
Custom Designs or Ready Made Radiator Cabinets - we can fit them all
We can help you find the right radiator cover for your needs, whether it's a custom design or one already manufactured and bought from the shops. Our well trained and experienced carpenters have all the skills and tools needed for a perfect result.