Electrical Repairs, Fixes & Odd Jobs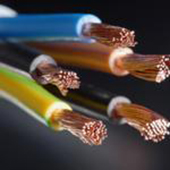 You might be one of the people who have an endless list of electrical tasks that never get handled. Then, maybe it's the right time to ask for some assistance. Never-ending responsibilities and family duties leave no room for all the tricky electrical fixes. On the other hand, at Handyman Express there are many multi-skilled electricians and you can just sit back and have fun with your friends. Don't let your evenings and weekends slip away while coping with difficult electrical repair jobs, giving up quality time with your family. Using high-end equipment, regular training programs and long years of expertise, our repairmen will ensure the results your office or home deserves. In the end, every task that involves electricity could be quite dangerous.
Use Proven Repair Services To Put An End To All Electrical Issues
Time is priceless and limited, so don't waste yours trying to figure out just how to keep your home and office in top shape, and stay safe too. You definitely have better things to do than fixing light switches, making things work or replacing old fixtures. An expert repair service is the best way to get all those things done. Here are a few perks:
Finish Your Repairs With Handyman Express' Qualified Staff
The electricians and repairmen working at our team are all regularly-trained professionals who know how to carry out any task related to your domestic or commercial property - indoors & outdoors. Call us today and we'll be there soon, ready to make your life smooth and simple.